Hi,
I will write this special blogger win chance "Thomas Cook Reiseblogger 2012" in german (because otherwise I would made some mistakes

:)
- That's sure!!!):
Thomas Cook – Bloggergewinnspiel – Gewinne deine persönliche Traumreise:
Ich habe mich für USA – L.A. die Stadt der Engel und die Stadt des Berühmt seins entschieden, und für London.
Letztes Jahr war ich mit meinem Bruder in N.Y. also in Big Apple und bewohnte dort ein sehr schönes Hotel (St. James - http://www.hotelstjames.net/) , war überwältigt von der Vielfalt an Kulturen und es war einfach eine ganz neue Welt für mich (als Europäer gibt's doch noch so einige Veränderungen
J
) tja und wie ich schon einmal auf meinem Blog eine Collage über meine persönlichen New York eindrücke gepostet habe, wisst ihr bereits auch, dass ich nicht nur die meisten High Tourismus Orte besucht habe, sondern auch einige Movie Locations (wie Kevin allein in New York – Brücke oder der Garten aus You've got a mail).
Here my post of my N.Y. Collage:
http://nikasinspirations80slifeandbeauty.blogspot.com/search?updated-max=2012-03-04T22:07:00-08:00&max-results=7&start=14&by-date=false
Jetzt würde ich gerne L.A. sehen, damit ich endlich die Universal Studios, die Hollywood Hills und und und sehen und erleben darf!!! Hier findet ihr auch meine "TO SEE – LISTE" wenn ihr runterscrollt und euch meine Collagen mit meinem persönlichen Favoriten anseht (Hotels in L.A. , London und die Sightseeing Favorites) noch dazu hab ich mir eine persönliche Liste für Musik erarbeitet, welche ich auf dem Weg nach USA oder GB hören würde und während meines Aufenthaltes dort, natürlich würde ich dort wenn die Möglichkeit bestehe öfters meine Eindrücke vom jeweiligen Land posten, da ich diesen Monat 19 werde (also um genau zu sagen am 16. April!!!) würde es mich sehr freuen falls ich Glück habe zu gewinnen, da es eine Art Geburtstagsüberraschung und Geschenk zu gleich wäre (die N.Y. Reise habe ich von meinem Bruder zum 18 bekommen
:-)
).
Nach USA zieht es mich nicht nur wegen des Tourismuses sondern auch ein wenig da mein Opa über 50 Jahre in Arizona/Tucson gelebt hat, er ist letztes Jahr verstorben, mein Bruder hat ihn noch einmal gesehen als er zu Besuch bei ihm in Arizona war. Ich, meine Mutter (ihr Vater) und meine Tante sahen ihn via Skipe, es war unglaublich, sonst schickten wir uns nur Briefe. Doch er bleibt für mich ein Held, da es zu damaliger Zeit noch nicht so leicht war zu Reisen und schon gar nicht irgendwohin zu emigrieren, tja und deshalb zieht es mich auch nach Amerika hin und wieder, da weis ich, dass ich nicht wirklich allein bin (naja dass ich halt einen Schutzengel bei mir hab – meinen Opa). Er ist und bleibt mein Vorbild, in Sachen Reisen und Mensch wie er war
:-)
Dort möchte ich auch einmal hinfahren um seine Familie, die er dort hatte kennen zulernen, doch vorher möchte ich doch noch das heiß ersehnte L.A. und Hollywood sehen, bin und bleibe ein großer Fan von der MTV- Soap "The Hills" und auch O.C. California.
Mich interessierte schon immer das was wirklich am Tag dort passiert, ob man wirklich auf so viele Prominente trifft oder ob man dort auch die nicht so schönen Sachen sieht, würde mir dort gerne auch die Nägel machen lassen
:-)
Sonst natürlich auf den Strand gehen/fahren, mir das Hollywood Zeichen von der Nähe (so weit es möglich ist) ansehen, mir Inspirationen für Häuser mitnehmen und einfach einmal wieder sehr viel Kraft (menthale Kraft) "einpressen".
Ich lebe hauptsächlich nur für Musik, so habe ich schon im frühesten Kindesalter mir vorgenommen später einmal eine sehr professionelle und gute Sängerin zu werden, so dachte ich mir nimm all deine Chance und nutze sie aus, so könnte ich auch in London oder eben in Kalifornien einige Wege schaffen. Aber dass werde ich auch so machen, auch wenn ich nicht gezogen bzw. gewinne bei diesem Wettbewerb
:-)
Denn ich habe mir das Ziel gesetzt lange bevor ich von dieser Chance wusste!!!
So nun zu London, meine Traumwohnstadt!!! (da will nein werde ich später leben!!!), im Frühjahr 2010 war ich bereits dort und es war atemberaubend (bekam diese Reise wieder zum Geburtstag - was für ein Glückspilz ich bin (he,he,he – Spaß
:-
)).
Nicht nur die Engländer sondern auch die Umgebung ist europäisch, aber doch british smart and very amazing
:-)
Ich liebe England, was soll ich sagen, nicht nur das ich auch eher blass bin (also nicht wirklich braun) und öfters Tee trinke (öfters ist gut gesagt – eigentlich andauernd) ist mir diese Stadt irgendwie ans Herz gewachsen und auch irgendwie wie eine Heimat für mich geworden, obwohl ich erst einmal dort war!!!
Tja natürlich habe ich auch dort schon einige Sightseeings gesehen (von den bekannten alle) aber noch nicht Nothing Hill, Soho und Camden also würde ich dieses mal mehr daraus machen und mehr sehen wollen
:-)
So nun aber zu meiner Liste der Sehenswürdigkeiten/Shopping, die ich sehen will/muss:
Walk of Fame,
Hollywood Sign
,
Kodak Theatre oder Hollywood & Highland Center
,
LA City Tours, Sunset Blvd, Universal Studios Hollywood, Dodger Stadium, Venice Beach, Hollywood Bowl, Rodeo Drive, Farmers Market (www.farmersmarketla.com/), Freeway, Fox Plaza, L.A. Zoo,
Museum of Television & Radio
,
Music Center
, Hollywood Center Studios, Walt Disney Concert Hall, Santa Monica Pier, Rolling Stone LA, Paramount Studios(
), LA Mountains (
), Warner Bros Studio Tour (
)
American Eagle Outfitters, Hard Rock Cafe Los Angeles Rock Shop, Boutique Italia, Lucky Brand Jeans, Gap / Gap Body / Gap Kids / Baby Gap, Zara - just steps away on the Blvd., Kodak Theatre, Madame Tussauds Hollywood - just steps away on the Blvd., MAC Cosmetics, Sephora, Victoria's Secret, Stone Market, Gifts of Hollywood, Modern Italian, The Grill on Hollywood, California Pizza Kitchen, Johnny Rockets, French Crepe Company, Aveda, Shops on Melrose, Robertson Blvd
Meine FAV HOTELS:
LOS ANGELES/L.A.:
LONDON:
The Grosvenor
(http://www.guoman.com/de/hotels/united_kingdom/london/the_grosvenor_hotel/index.html)
Radisson Blue Edwardian Grafton
(http://www.radissonedwardian.co.uk/grafton.html)
Brown's
(http://www.brownshotel.com/)
Hier meine Collagen bezüglich der "Seeings and Hotels":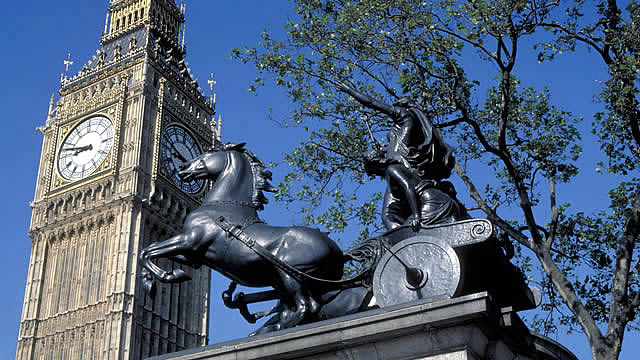 Und hier noch "Meine PLAYLIST für die Reise & Aufenthalt & Abfahrt":
I've had the time of my life/Yes/Where are you tonight
When the feeling comes around/ Love really hurts without you
Colour of love/ When the going gets tough the tough get going/ Nights
I feel pretty/Unpretty, Go your own way, Try a little Tenderness, As long as you're there, Light up the world
A harmless game of dress up, A little bit better, Dazed, When the sun goes down, Can't buy you
Walking in LA, Beautiful Life, Little Razorblade, Beautiful in Los Angeles
Mine, Speak now, Dear John, Mean, Better than Revenge, Ours
Gambling Man, The longest time, Good Ol' Fashioned Love, Don't make me over, Goodnight Sweetheart Goodnight, Why do fools fall in love
Out on the town, we are young
Begin Again, You got me, Fallin' for you, Out of my mind, Don't hold me down, Never let you go
Stronger, Hello, The sun will rise
Someone for me, Saving all my love for you, Nobody loves me like you do, How will I know, All at once, Hold me
Turning Tables, Don't you remember, Take it all, I'll be waiting, Rumour has it, I found a boy
Paradise, Every Teardrop is a waterfall
Get it right, I got your love
Annies Theme, Basketball Kiss
Footloose, Let's hear it for the boy, Almost Paradise, Never, Dancing in the sheets
Cool Rider, Girl for all seasons, Love will turn back the hand of time, Rock –A- Hula – Luau, We'll Be Together
Hello Sunshine, Something Pretty, Trouble Sleeping, Maybe I'm amazed
Brighter lights bigger city, Forget you, Satisfied, It's OK, Old fashioned, Anyway, F**k you
Another Day, Boys are back in town, Chameleon, Midnight to Midnight, Do you remember, Perfect Night
Candy Shop, I'm not a girl, not yet a woman, Quit Playing Games, Paparazzi, California Curls, Hard not to cry, Coming Home, Miami
Also ich hoffe es gefällt euch, was ich euch über meinen Traumurlaubsort und meine Traumreise erzählt habe und wünsch mir innterlich riesig, dass ich doch der nächste Reiseblogger 2012 werde!!!
Wünsch euch allen noch einen schönen Ostersonntag:-)
Bye,
NIKA